CUERPOS
Cuerpos (Bodies) is a series of 15 photographs created between 2021 and 2023 in which I explore the act of getting aware of one's own physicality. My artistic practice revolves around the concepts of unpredictability, the randomness with which we occupy a place in the cosmos, and how chance affects our existence. CUERPOS (BODIES) raises questions around the corporeal and the temporary, in order to reflect on some of these huge enigmas of life.
I am interested in the act of being and existing from a tactile and existential standpoint. I depict the human body as a container of emotions, ideas, stories but also skin and bones bones. I place an image of a body as a measuring stick within a set of humble materials such as painted pine wood slats, cardboard and printed-paper. I place it in variations of perspective and scale, firstly to mislead the eye and explore the limits of perception, and secondly to investigate how we fit our bodies into structures that can be physical and, overall, mental. The constructed installation functions as an ephemeral collage that I disassemble immediately after the shot, leaving the photographic medium the responsibility of registering its existence, the moment that will never exist again. 
(scroll down for Spanish version / desplazarse hacia abajo para el texto en español)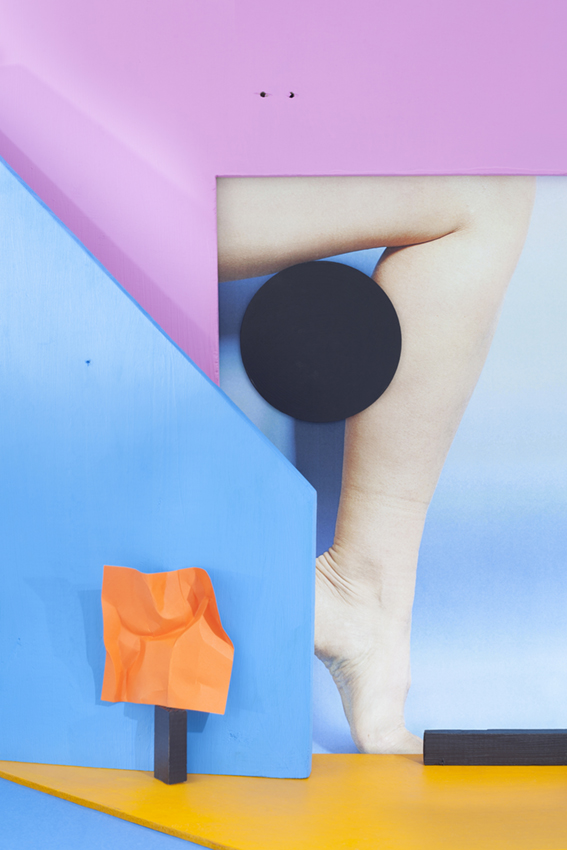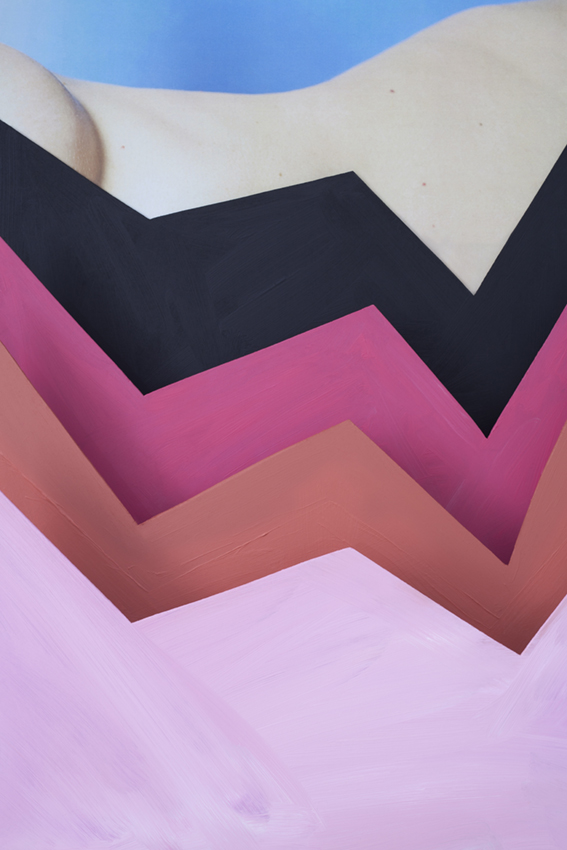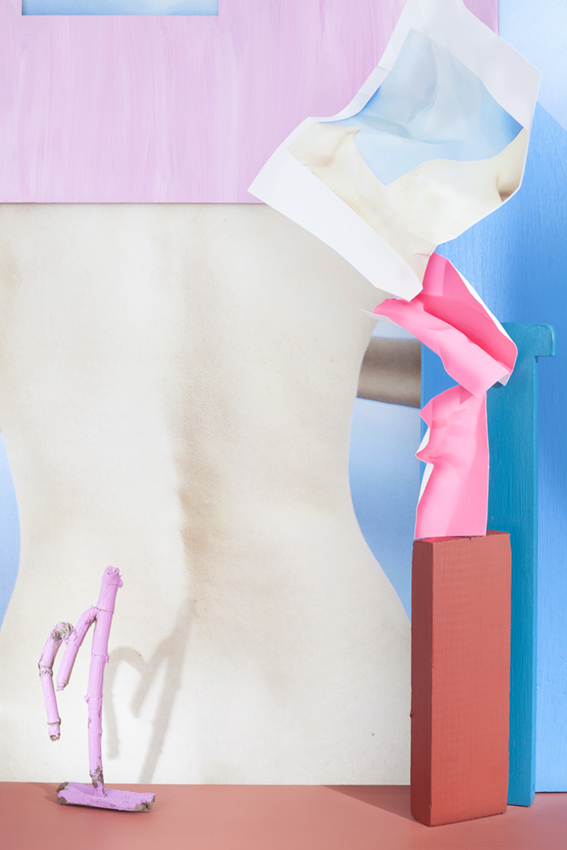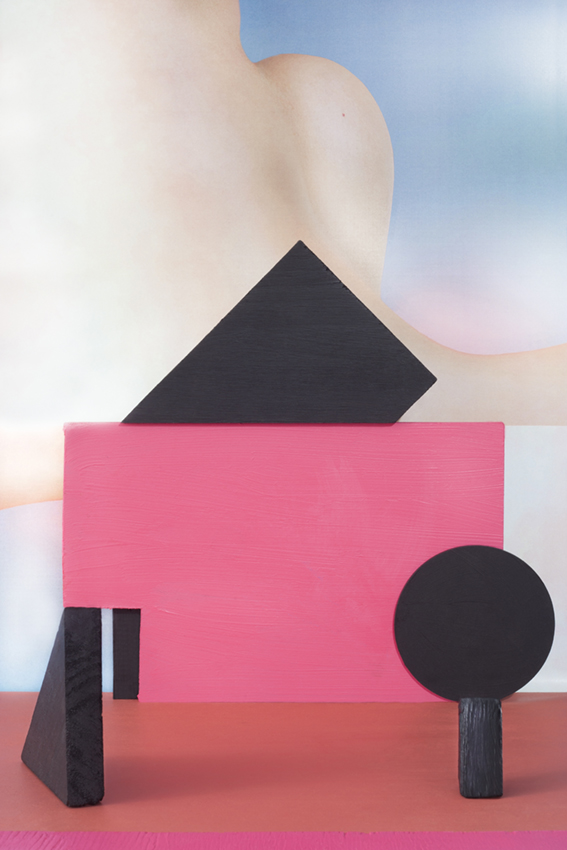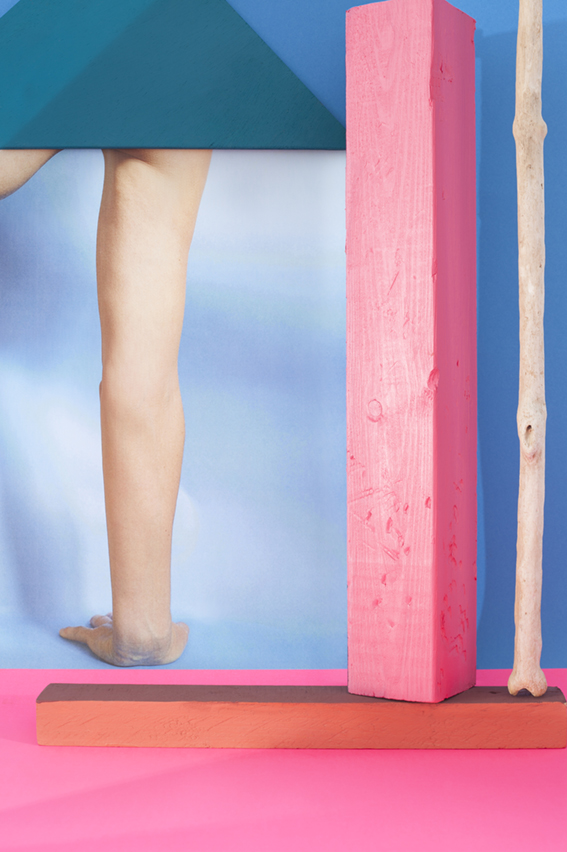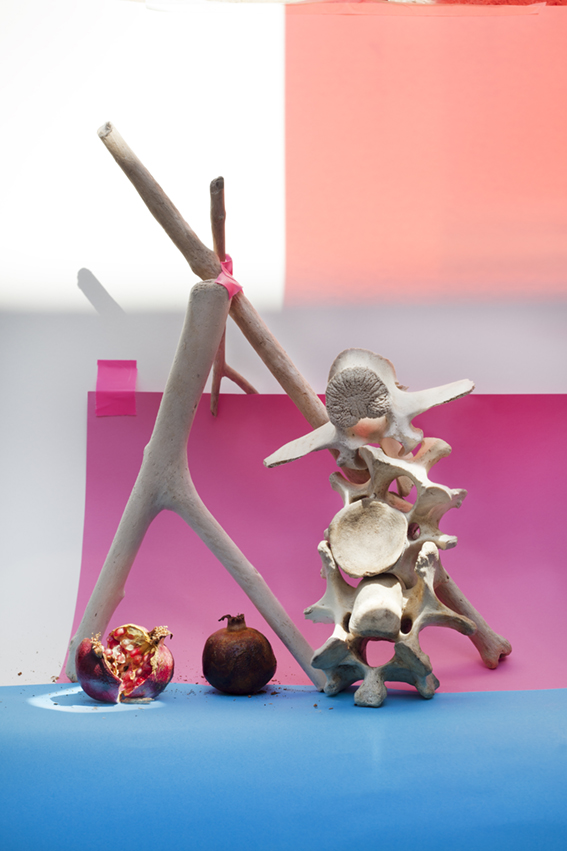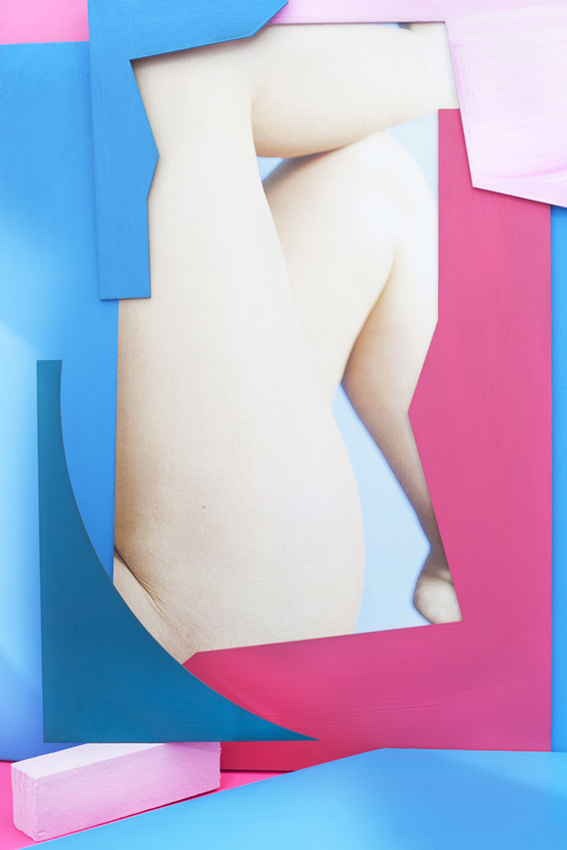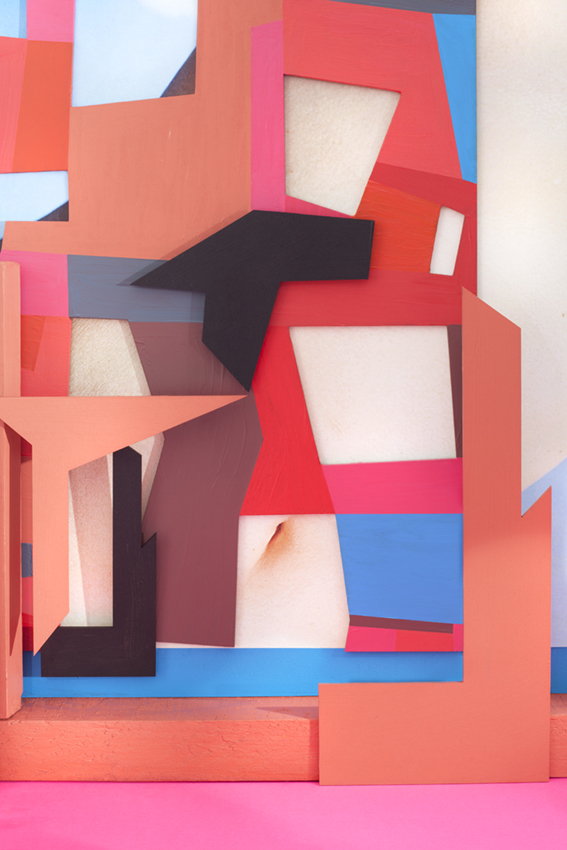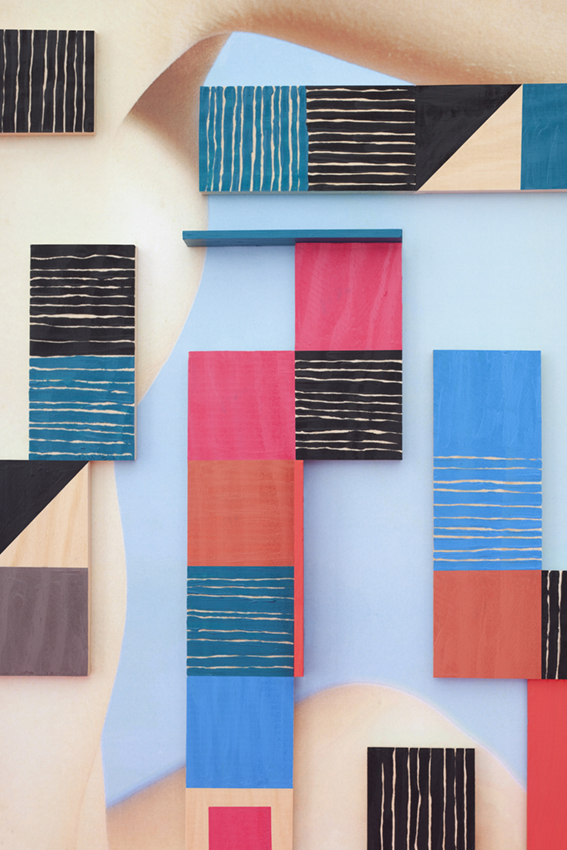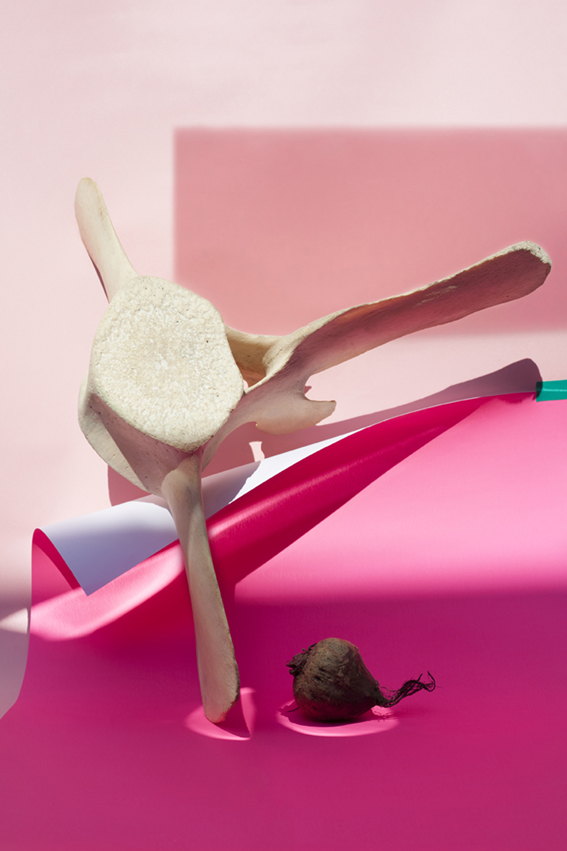 Cuerpos es una serie fotográfica de 15 imágenes realizada entre 2021 y 2023 donde exploro acerca de la toma de conciencia de la propia fisicidad. Toda mi práctica artística se desenvuelve en torno a la casualidad, la imprevisibilidad, la aleatoriedad con la cual ocupamos un lugar en el cosmos, y a cómo el azar repercute sobre nuestras existencias. En Cuerpos planteo un juego de preguntas sobre lo corpóreo y lo temporal para reflexionar acerca de algunos de estos grandes enigmas de la vida.
Exploro acerca del hecho de ser y estar, desde un punto de vista palpable y existencial. Represento el cuerpo humano como contenedor de emociones, ideas, relatos, y también piel y huesos. Inserto la imagen de un cuerpo como barra de medición dentro de un escenario de materiales humildes, como por ejemplo listones de madera pintada, cartulina o papel impreso. Lo coloco en variaciones de perspectiva y escala, primeramente, para engañar al ojo e indagar acerca de los límites de la percepción, y en segundo lugar para investigar de qué manera encajamos nuestro cuerpo en estructuras que pueden ser físicas y, sobre todo, mentales. La instalación construida funciona como un collage escultórico efímero que desmonto inmediatamente después de la toma, dejando al medio fotográfico la responsabilidad de registrar su existencia, ese instante que nunca más volverá a ser.