CUERPOS
In a world that is still tangible, I explore around the act of being and existing from a tactile and existential standpoint. The human body as a container of emotions, ideas, stories and also bones, organs and cells. I place a body as a measuring stick within a set of materials made of painted wood and printed paper or plastic. I place it in variations of perspective and scale, and what I am building is a space in which to fit in to.
CUERPOS is a game about an inquiry, as a response to being aware of one's physicalness in the world. It is about borrowing the concept of corporeity and temporality to keep feeding the enigma of existence.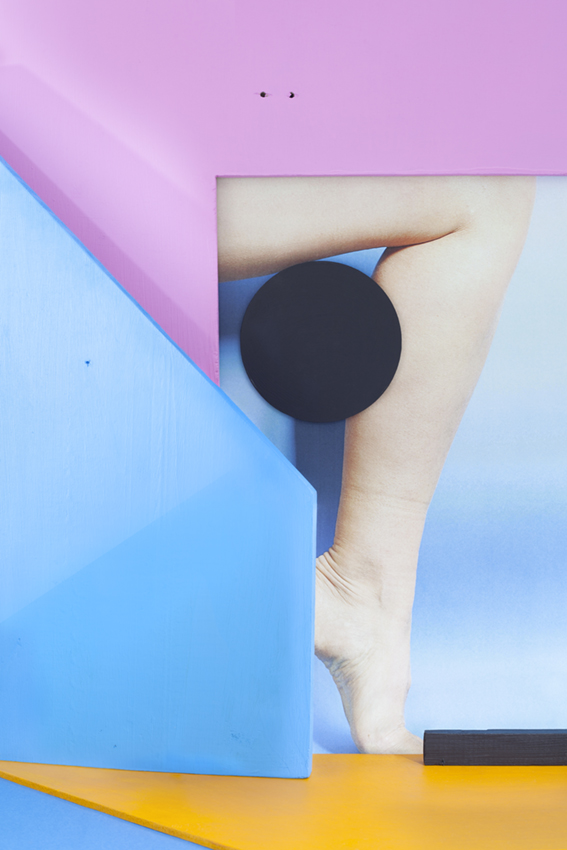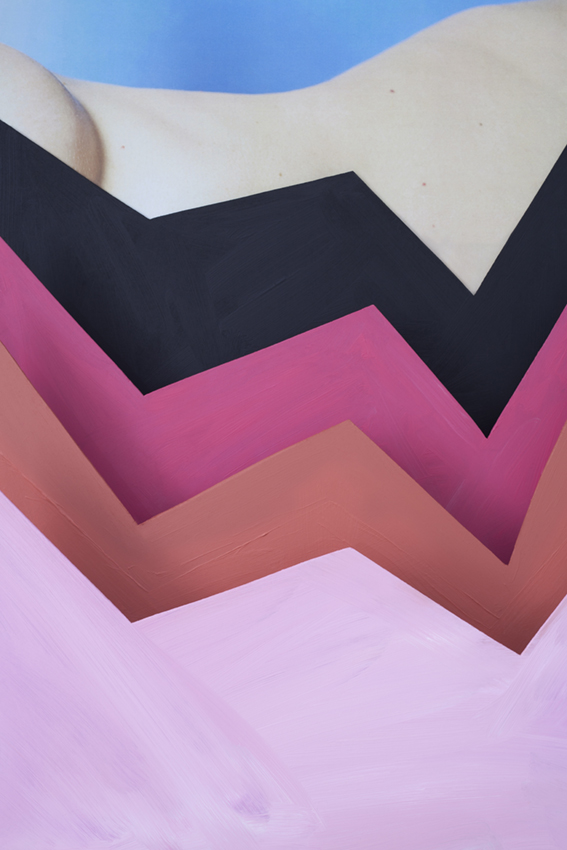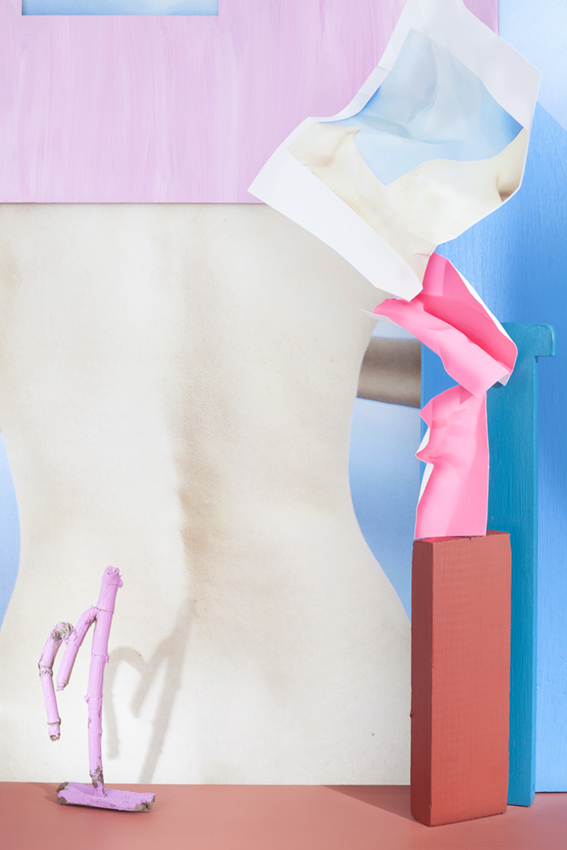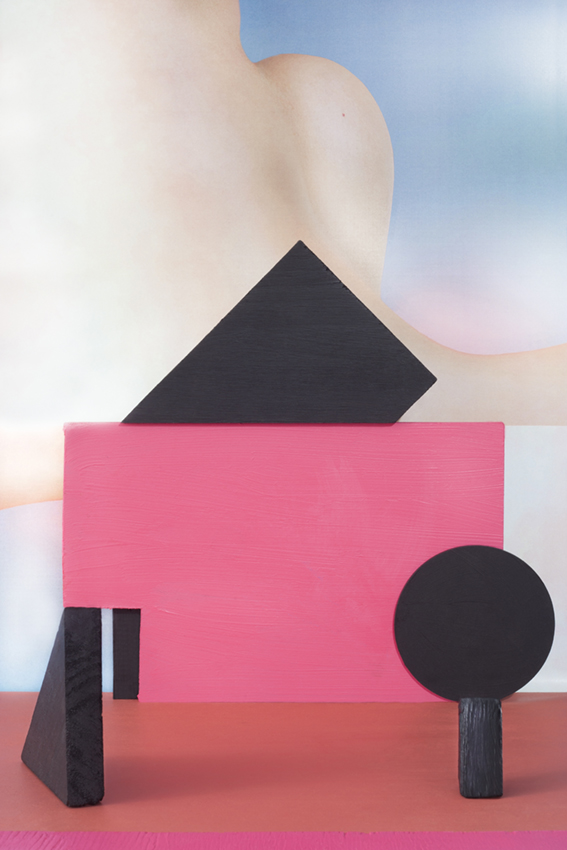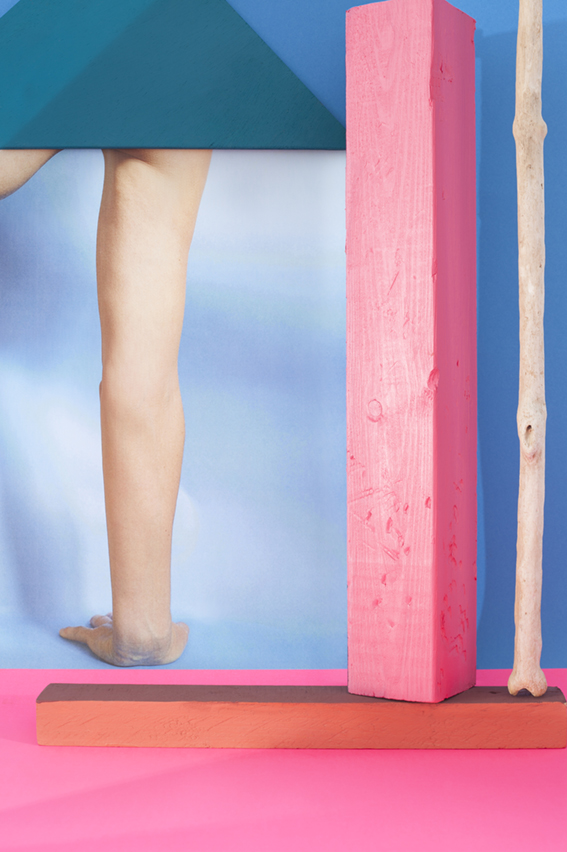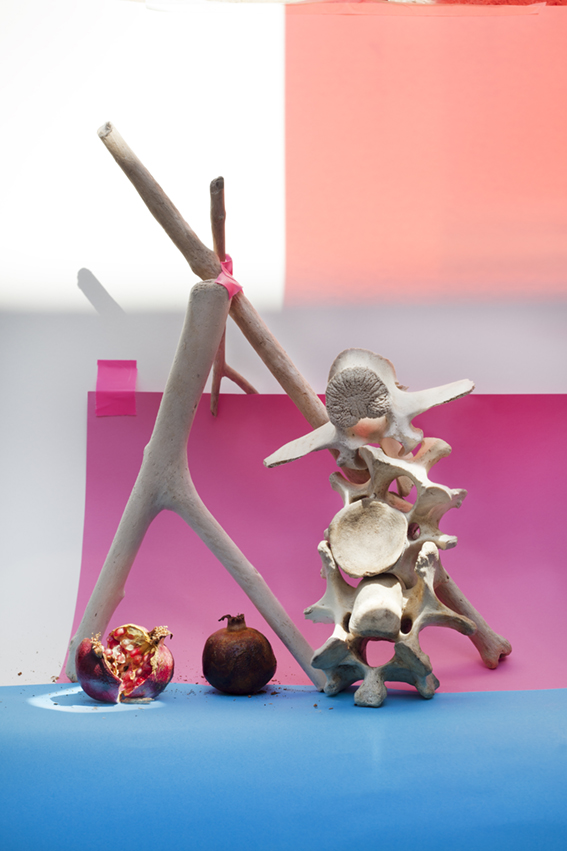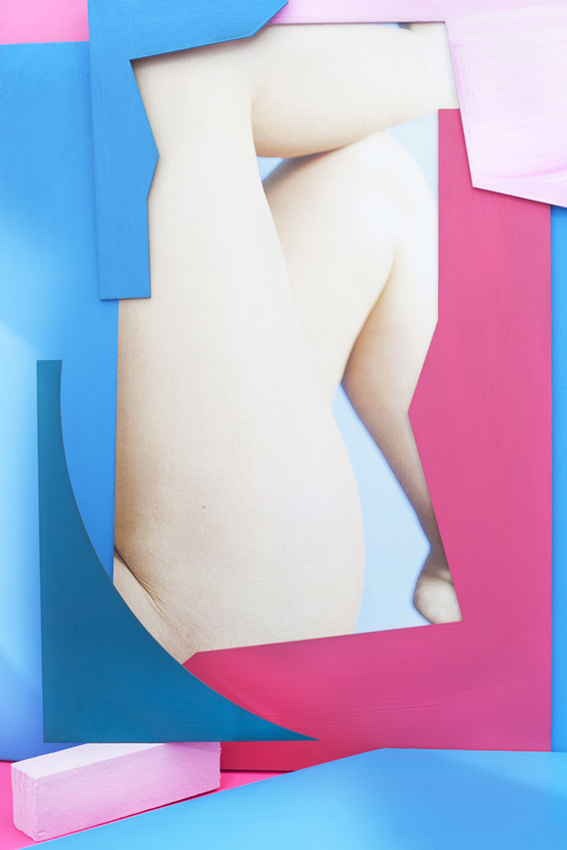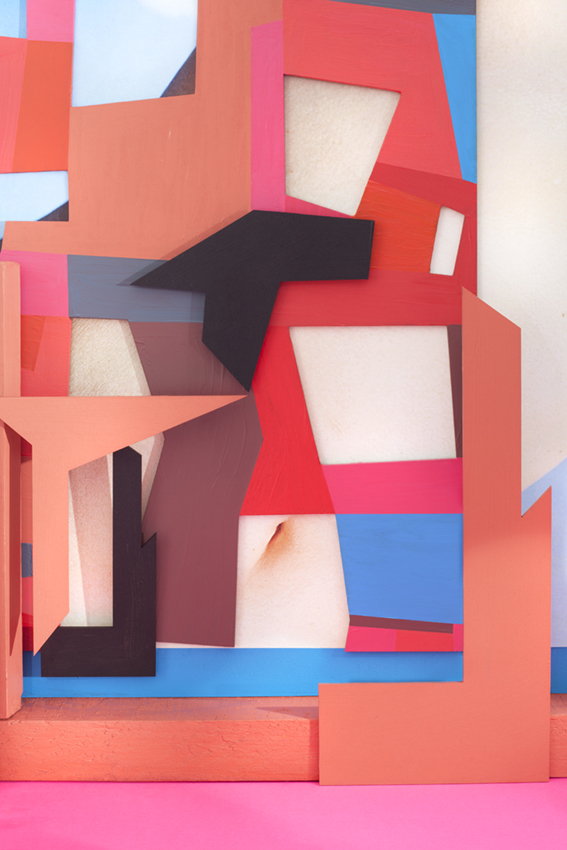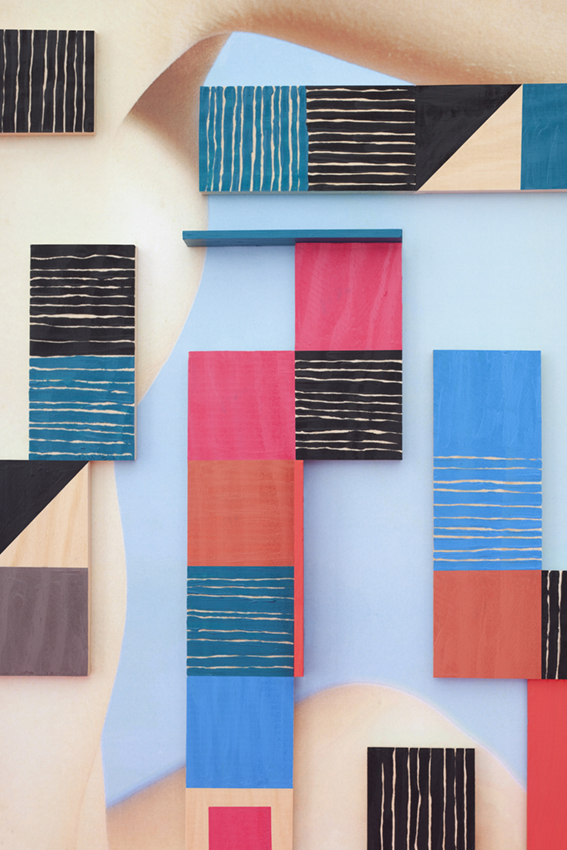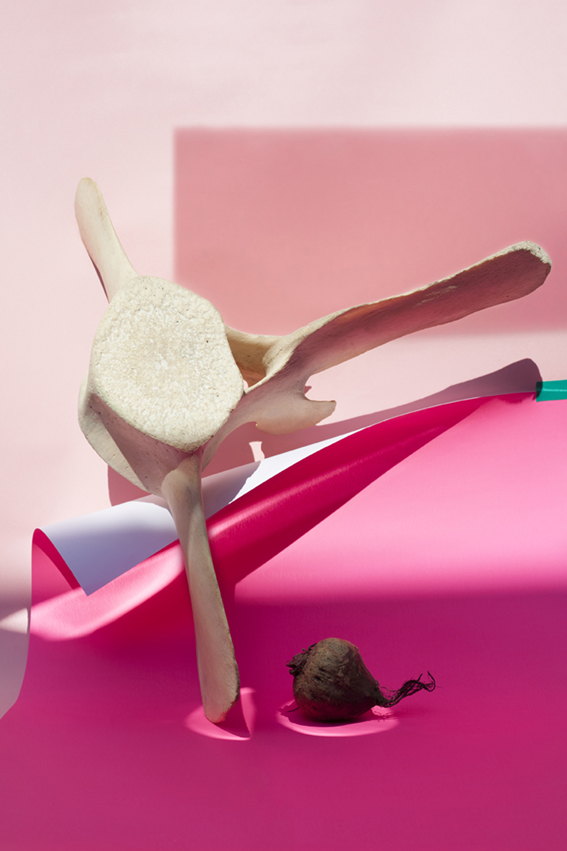 En un mundo todavía tangible exploro acerca del hecho de ser y estar, desde un punto de vista palpable y existencial. El cuerpo humano como contenedor de emociones, ideas, relatos, y también huesos, órganos y células. Inserto un cuerpo como barra de medición dentro de un escenario de materiales de madera pintada y papel o plástico impreso. Lo coloco en variaciones de perspectiva y escala, y lo que construyo es un espacio en el que encajar.
CUERPOS es un juego de preguntas que explora acerca de la toma de conciencia de la propia fisicidad. Es tomar prestado lo corpóreo y lo temporal para alimentar algunos grandes enigmas existenciales.